There are various ways to support the Urban Academy. Through your contribution of time or monetary donations, we are able to pursue a widespread of opportunities, otherwise not afforded to our scholars and their families. Our students deserve the best and we are grateful for the financial and in-kind support that helps us achieve our mission.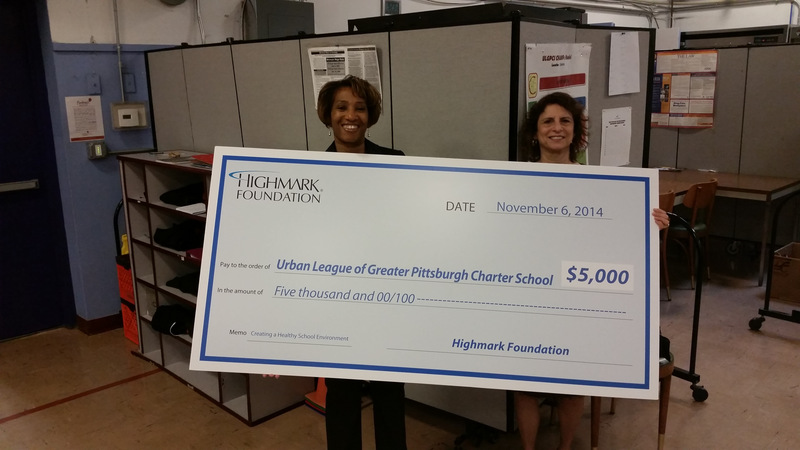 "I appreciate that the school emphasizes African American history and culture, that my children develop a sense of pride in who they are, where they've come from, and the many role models they have to look up to in the black community. " – Urban Academy Parent
If you would like to give to the foundation, please address to the Urban Academy, and on the for the line, please write "Donation for Urban Academy Foundation".
If you would like to give it to the school, please address to the Urban Academy, and on the for the line, please write "Donation for the School".
To learn more about ways you can contribute to growing our students and the future of our school, please contact Brandon D. Coney, Chief Operating Officer at 412.361.1008 ext 215 or bconey@urbanacademypgh.org.
* We are a tax-exempt 501(c)(3) organization, therefore any contribution made is tax deductible. 
We appreciate your interest in wanting to support the Urban Academy of Greater Pittsburgh Charter School through giving.  Your financial support and contributions help provide an extraordinary education for our students and enable us to meet our areas of greatest need.  All gifts made to the Urban Academy will go to the school's foundation, The Urban Reach Foundation, whose sole mission is to provide general support and fundraising for the Urban Academy.  As the Urban Academy and the Urban Reach Foundation are both 501(c)(3) organizations, your gift is 100% tax deductible. If you would like to support the Urban Academy with a gift by means other than PayPal or Snowball Fundraising(Give Online) or have any questions, please contact the school's Chief Operating Officer, Brandon D. Coney at bconey@urbanacademypgh.org. 
Board of Directors 
Ms. Marita Bradley – President
Ms. Shavonne Lowry – Vice President
Mr. Brandon D. Coney – Treasurer
Dr. Linda Kmetz – Secretary
Dr.  Angelique Drakeford
Dr. Julia Kaufman
Mr. K. Chase Patterson
State of Black Learning Conference
State of Black Learning (SBL) is a two-day conference designed for thought leaders, learning stakeholders, and educators across Pittsburgh and the country who teach and support learning through various platforms. The conference uses insightful analysis, commentary, and facilitated dialogue on best practices to help participants critically discuss how systemic inequities in race, gender, and socioeconomic status continue to shape and impact learning for Black children.
Whether considering a child's home life or integrating a learning strategy to enhance student engagement, it is essential to hone in on the ways in which educators interact with and teach Black students. SBL is strategically designed to increase educator effectiveness and provide the tools necessary to help participants address all the factors that improve student outcomes and help Black children learn.
The generous philanthropic support of parents, grandparents, alumni, friends, faculty and staff allows Urban Academy to thrive. Urban relies on tax-deductible gifts—of all sizes—to provide an exceptional educational experience.