At Urban Academy, every student matters, every family matters and that begins with you! The most overwhelming key to a child's success is the positive involvement of parents.
Parent & family engagement
Through individual attention, hands-on learning and a rigorous curriculum, Urban Academy promotes joy in learning and prepares students for a lifetime of success.
Urban Academy offers a rigorous course of study and curricula that is innovative, flexible, and individualized. Independent schools like Urban Academy are not governed by specific state laws or testing requirements that determine what or how we must teach. Urban Academy is free to design curricula and co-curricular activities that are mission-based and responsive to the needs of our students and society as a whole. Urban Academy maintains a commitment to excellence in traditional subjects, while continually seeking out ways to ensure our curriculum is at the cutting edge.
Becoming a Room Parent is an amazing and fun way to get involved in your child's school activities. You will be the liaison between the classroom families and the teacher and school. Below is a brief description of the Room Parent expectations/duties.
Room Parents have the opportunity to share their time and talents with the school and the reward is in the experience as a volunteer and in the memories you will make with the students and families.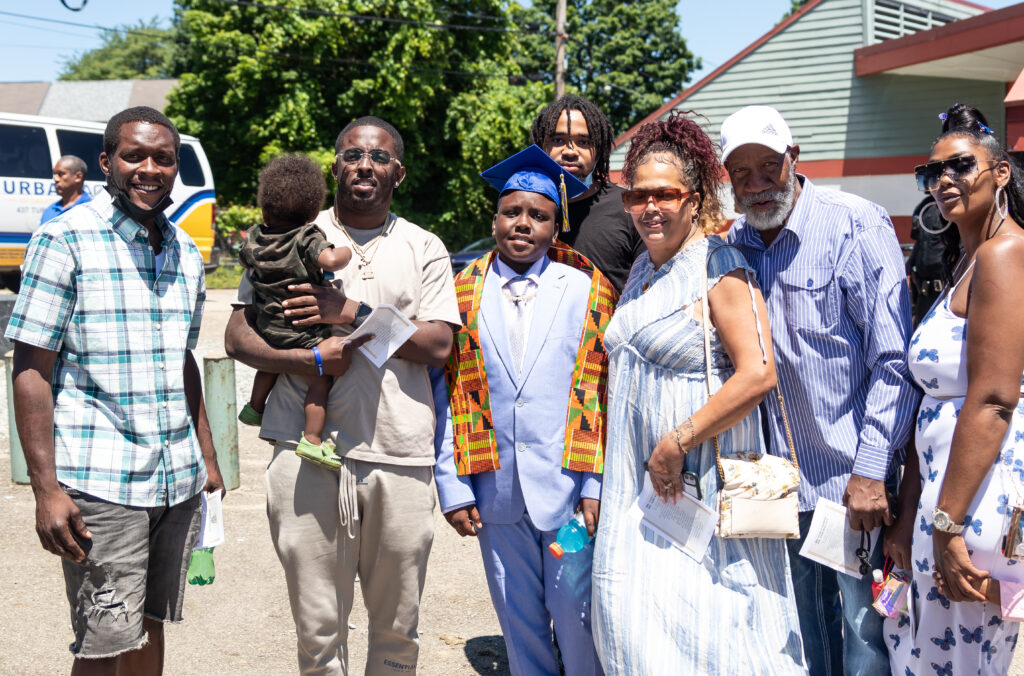 Urban Academy inspires children to develop an investigative spirit and build academic and social confidence. Small class sizes and collaborative learning teams enable our faculty to know each child's strengths and weakness to offer the right balance of challenge and support. Our professionally trained faculty employ experiential learning activities to cultivate curiosity and a natural love of learning.
The Pridebook is the Urban Academy's Student Code of Conduct and contains crucial general information about the school and our expectations for partnership with families and students.  Our philosophy on discipline is to remind scholars that their bad choices don't make them bad people, but do have consequences, which are based on our high expectations and mandate to foster a healthy and distraction-free learning environment.
ALL URBAN ACADEMY UNIFORM SHIRTS MUST BE PURCHASE
EXCLUSIVELY THROUGH THE URBAN ACADEMY ONLINE SITE. THE SCHOOL WILL HAVE LIMITED INVENTORY ONSITE.
The School Uniform Policy can be found in the Pride Book. For more
information please contact, Ms. Sheila Harris, Administrative Assistant at
sharris@urbanacademypgh.org or by phone at 412.361.1008 ext. 207.
School Uniform Requirements – Girls 
Tan/Khaki Jumper
Skirt
Shorts
Pants
Urban Academy Uniform Polo Shirt
Urban Academy Outer Wear
School Uniform Requirements – Boys
Tan/Khaki Shorts
Pants
Urban Academy Uniform Polo
 Urban Academy Outer Wear
School  Gym Uniform Requirements – Unisex
White or Gray T-shirt or Urban Academy Gym Shirt
Blue or Gray Shorts
Blue or Gray Sweatpants
 Urban Academy Outer Wear
"At Urban Academy, every student matters, every family matters."